Create Kimono Suits and KimonoTuxedo for men's clothing from Kimono fabrics.
We are also developing casual Kimono Jackets, Kimono Coats, Kimono Vests, etc.
Authentic tailor-made luxury. Wear traditional Japanese costumes.

No.7001 Kimono
Tuxedo White kimono [Crane]



The groom is a full-fledged kimono tuxedo.
Kimono Suit
[Kimono Suit]
You can tailor the garment Kimono Suit in full order from kimono fabric.
Shops that can tailor Kimono Suit in earnest are extremely rare.
See more
The kimono vest that can be tailored from the kimono belt is also popular.
Kimono Suit series can tailor both men's and ladies' clothes.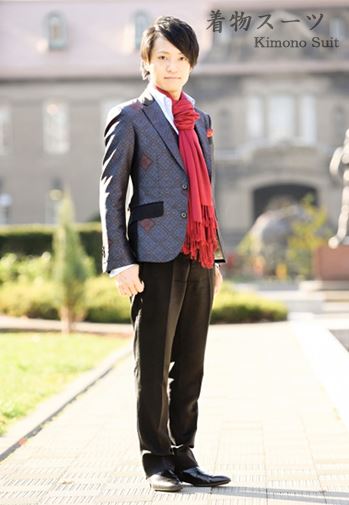 [Kimono Coat]
There are men's and ladies' kimono coat.
A full-order Dahlianty kimono coat that you make with authentic tailor‐made.
The sense of wearing clothes of Japanese traditional costumes as a coat, directing the unique atmosphere of Dahlianty.