Japanese Kimono Dress
Japanese Kimono Dress Custom-made

$3,400-above

Japanese Kimono Dress Sales

$950-above
Japanese Kimono Dress Custom-made

$3,600-above

Japanese Kimono Dress Sales

$1,500-above
[About Japanese Kimono Dress]
A Japanese Kimono Dress and refers to what was tailored dress from Japanese kimono fabric. Using a traditional a Japanese kimono, One in the world, We made a dress only for you. A Japanese Kimono Dress gorgeously directing personality of women.
[Japanese Kimono Dress Needs]
Wedding bridal gown (wedding dress / color change Dress)
· Costume in front of wedding ceremony
· Stage costumes for performers and singers
Contest National Costumes
Party costumes
[Insistence on Japanese Kimono Dress]
Dahlianty uses real kimono fabric.
Although kimono dresses are expensive, we have achieved attractive prices by reducing costs such as stores.
Regarding the 100% made in Japan, it ranges widely from the highest quality full order to the reasonable pattern order.
[Japanese Kimono Dress Custom-made]
Japanese Kimono Dress order is a basic package with sewn items.
[About fabric]
It is possible to tailor other than kimono fabrics.
Hundreds of kimono fabrics are available.

Japanese Tomesode Dress
Japanese Tomesode Dress Custom-made

$3,200-above

Japanese Tomesode Dress Sales

$1,200-above
[About Japanese Tomesode Dress]
The Japanese Tomesode Dress is a popular costume for the bride and groom's relatives at weddings.
A formal wear tailored from Kimono Tomesode to One Piece, Two Piece, etc. is called Japanese Tomesode Dress.
Vivid patterns are gorgeously produced in a calm atmosphere based on black.
[About Tomesode]
Tomosode are one type of kimonos, one of the highest-rated dress.
In the kimono case, it is the first dress and is equivalent to a western evening dress.
[Japanese Tomesode Dress Needs]
*Wedding relative costumes
*Costumes for wedding guests
*Formal scene in general

[Japanese Tomesode Dress Custom-made]
Tomesode dress order is a basic package with temporary stitching.
For customers who do not have kimono, we have many fabrics for Tomesode dress at the store.

*Please feel free to contact us as we will tailor it to your budget and scene.

Click here for the blog of Tomesode Dress.

Custom made suit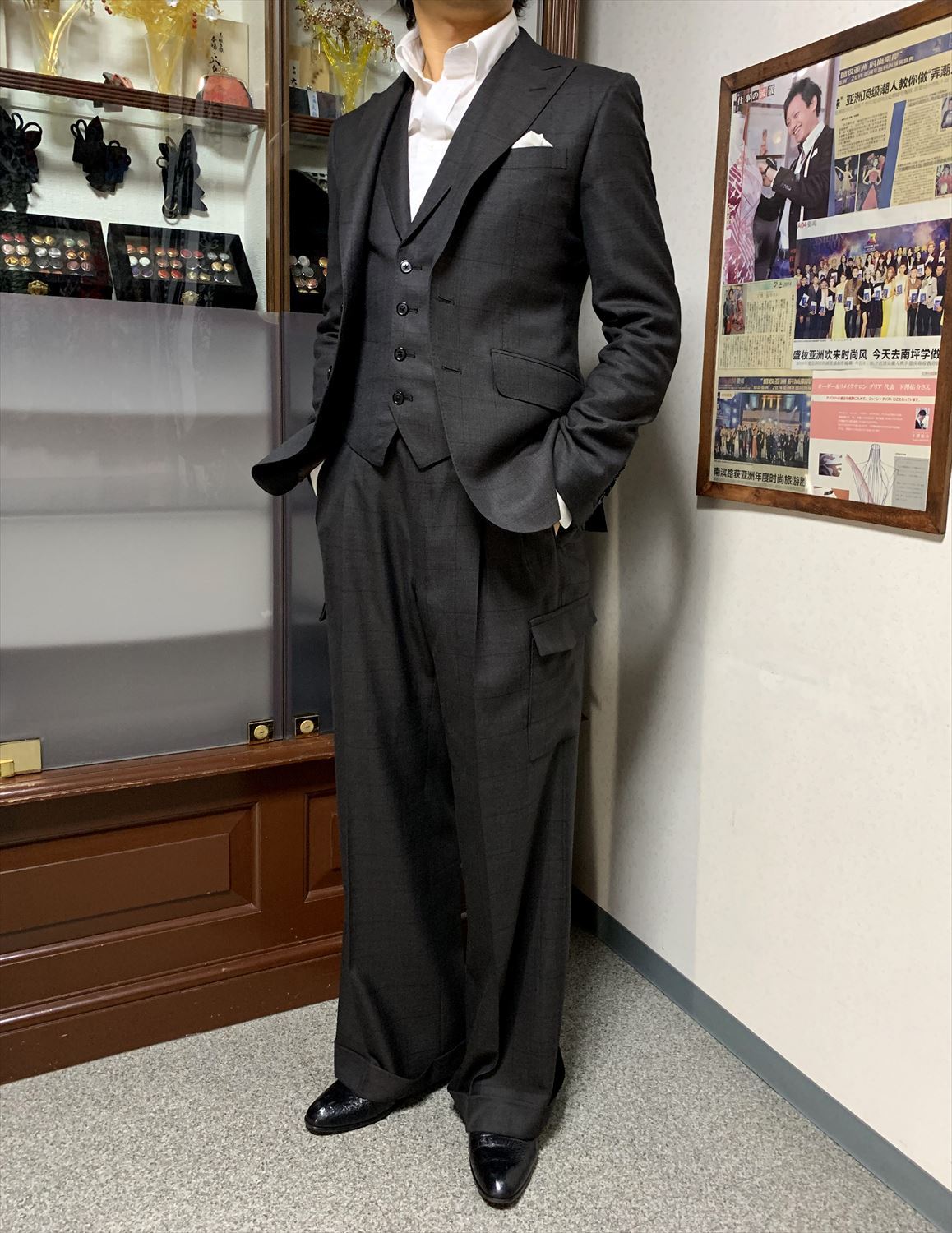 Custom made suit

$750-above

Custom-made shirt

$200-above

Custom-made coat

$950-above

Kimono Suit

$1,900-above

Kimono Vest

$750-above

Kimono Coat

$1,900-above

Kimono Tuxedo

$2,500-above
Suits are available in easy custom-made and full custom-made. You can tailor with your favorite fabric and design according to your body shape.
The size can also be set finely, such as the length of the left and right sleeves can be separated. The design can be made with any design you like up to the button, lining color and pocket angle.

TThe sewing is made in Japan. We also have imported fabrics from Italy etc.

Custom-made and kimono series are provided with temporary stitching, and the tailor finishes the adjustment in millimeters with the skill of the craftsman.

Custom shirts are also available.



Check out the suit blog here.

Contact by e-mail
Copyright(c) 2011 Dahlianty. All rights reserved.