Japanese Kimono Dress Uchikake [Floral]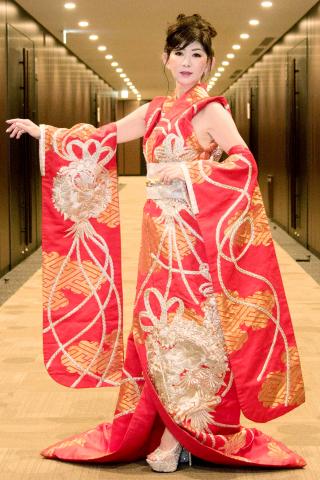 A kimono-style dress that uses a single sash. A silver belt and gold and silver belt tightening create a luxurious atmosphere.


Goods number :
1070
Goods name :
Japanese Kimono Dress Uchikake [Floral]
Our shop can be tailored to your size
Orders can be received by E-mail.
Please do not hesitate to ask questions.

[Point]
*Kimono-style dress that leaves kimono atmosphere
*Spiping with silver belt on sleeves
*Gold and silver belt fastening
*Drag design like hitting

[Accessories]
*Band belt
*Tightening
*Sleeve


[Detail]
| | |
| --- | --- |
| Types of Kimono | Uchikake |
| Pattern | Floral |
| Color | Red |
| Cloth | Silk |
| Thickness of the cloth | Thick |
| Lining | Silk |
[Size]
Dress length
177cm , 69.7inch

Bust
75cm-100cm , 29.5inch-39.4inch

Waist
60cm-114cm , 23.6inch-44.9inch

Hip
70cm-120cm , 27.6inch-47.2inch

Shoulder width
40cm , 15.7inch

The width of the sleeve
31cm , 12.2inch

The height of the sleeve
106cm , 41.7inch

Height of the opening of the side
24cm , 9.4inch

The thickness of the band
13.5cm , 5.3inch

Belt length
119cm , 46.9inch


The size can be corrected at the time of purchase.

Click here for an explanation of the size

① Posterior full length: From the back of the neck to the front hem
② Length: From the top of the dress to the front hem
③ Dress length: From the back of the dress to the long hem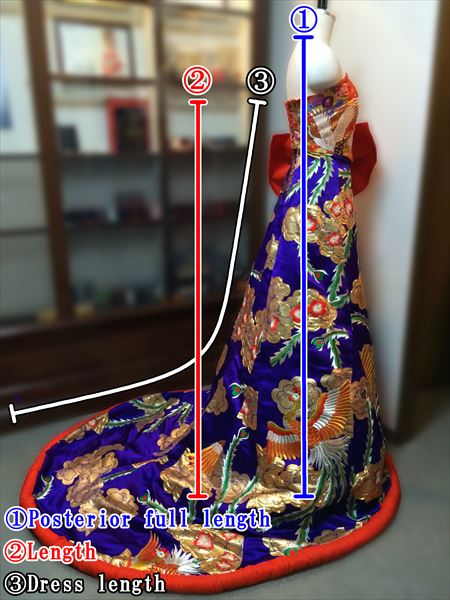 Vertical distance of side opening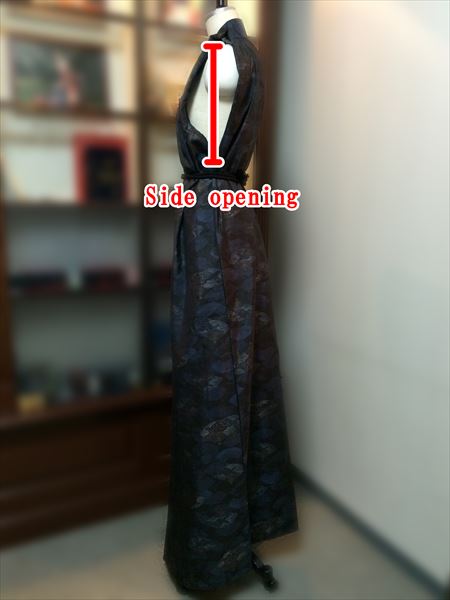 Kimono silhouette reproduced with kimono dress.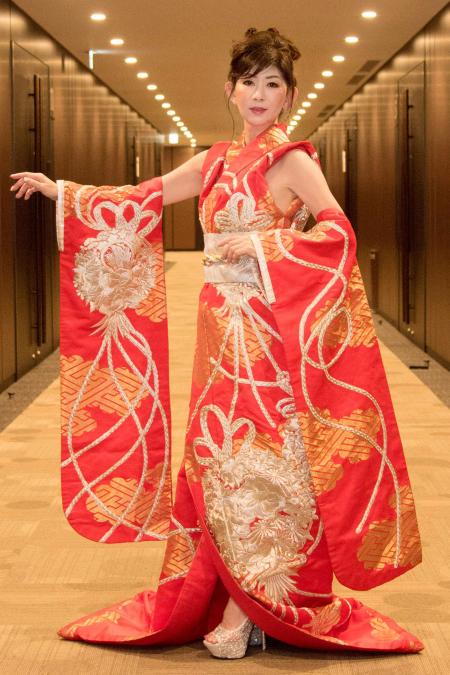 Japanese New Kimono Dress.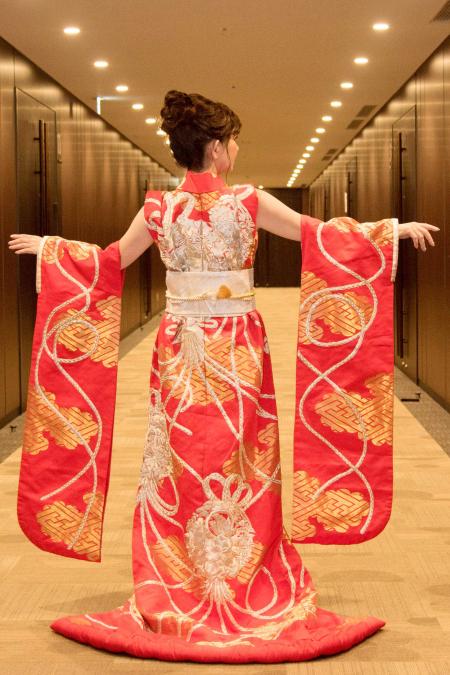 A new style called kimono dress that goes beyond the kimono remake.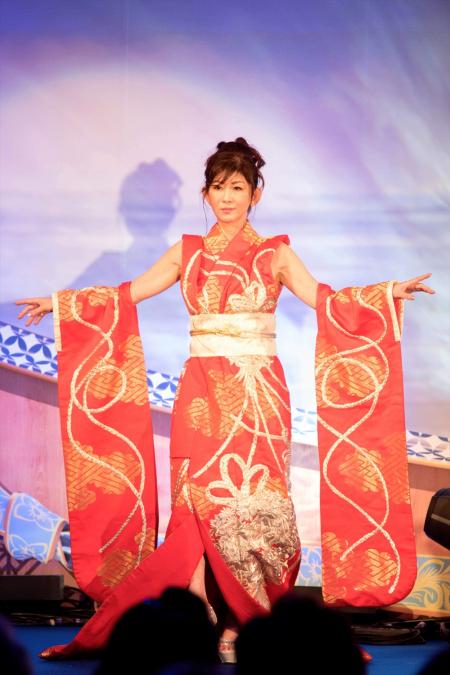 You can also make kimono dress of this design with custom made With different Kimono fabric.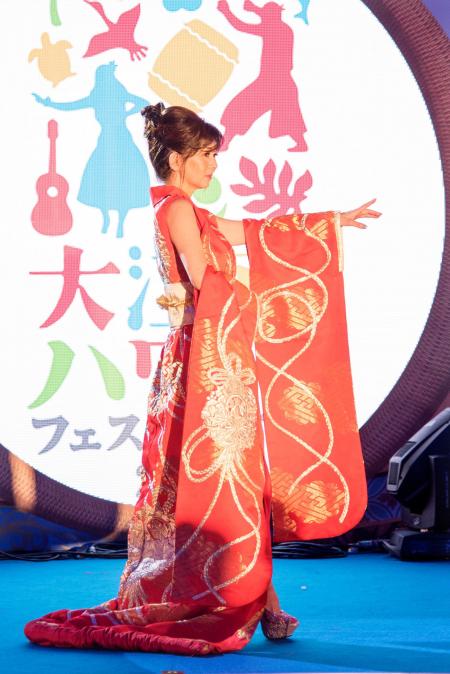 Used a silver Band of Kimono & Golden silver string of kimono.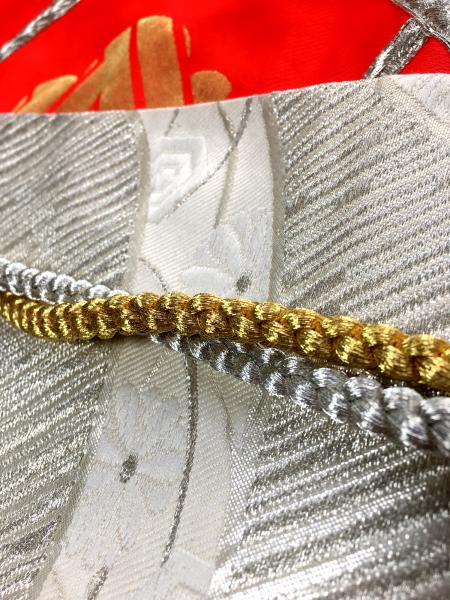 Lining is red, silk of Kimono cloth used.