Japanese Kimono Dress Tsukesage [Average]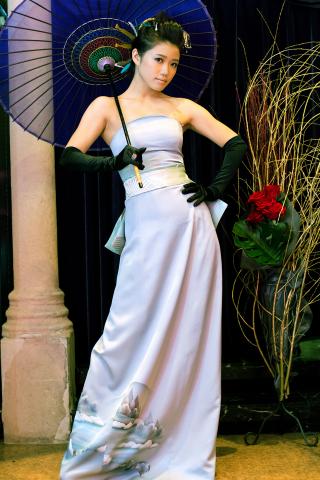 Pattern is a vibrant chic and an adult atmosphere.



Goods number :
1027
Goods name :
Japanese Kimono Dress Tsukesage [Average]
Our shop can be tailored to your size
Orders can be received by E-mail.
Please do not hesitate to ask questions.

[Point]
* Gorgeous random ribbon that can be attached to the front and back
*Waist band belt

[Accessories]
* Waist belt ribbon

[Attach option item]Regular price ⇒ Set price
* Satin glove $100
*Remaining fabric $300


[Detail]
| | |
| --- | --- |
| Types of Kimono | Tsukesage |
| Pattern | Average |
| Color | Gray |
| Cloth | Silk |
| Thickness of the cloth | Thin |
| Lining | Cupra |
[Size]
Length
140cm , 55.1inch

Bust
74.5cm-101.5cm , 29.3inch-40inch

Waist
65.5cm-88.5cm , 25.8inch-34.8inch

Hip
102cm , 40.2inch

Hem width
163cm , 64.2inch

The thickness of the band
7.5cm , 3inch

Width of the ribbon
63cm , 24.8inch


The size can be corrected at the time of purchase.

Click here for an explanation of the size

① Posterior full length: From the back of the neck to the front hem
② Length: From the top of the dress to the front hem
③ Dress length: From the back of the dress to the long hem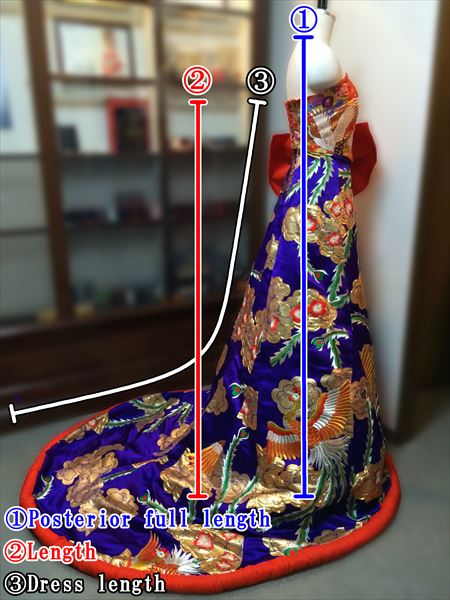 Upper bust: The distance of one round of the top of the chest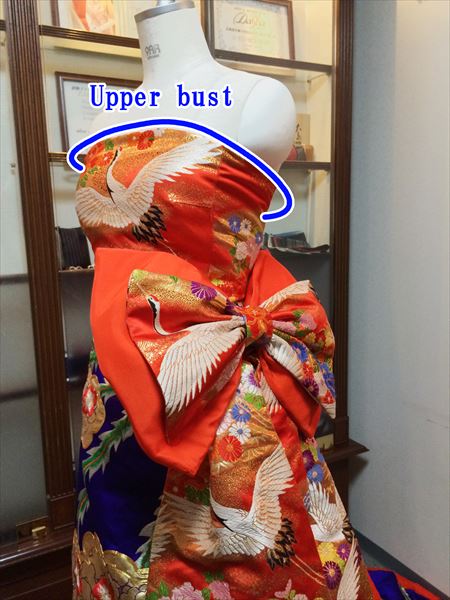 Betray Hair Show.
Model: Mai Takada.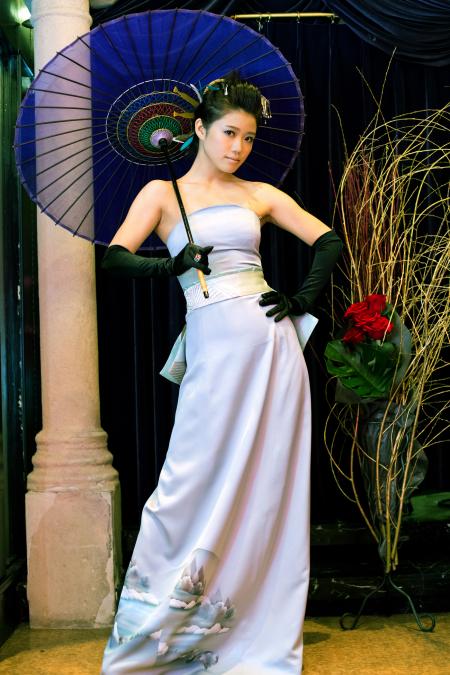 Miss Universe Japan.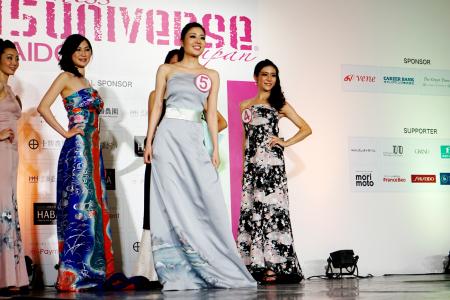 Miss Universe Japan.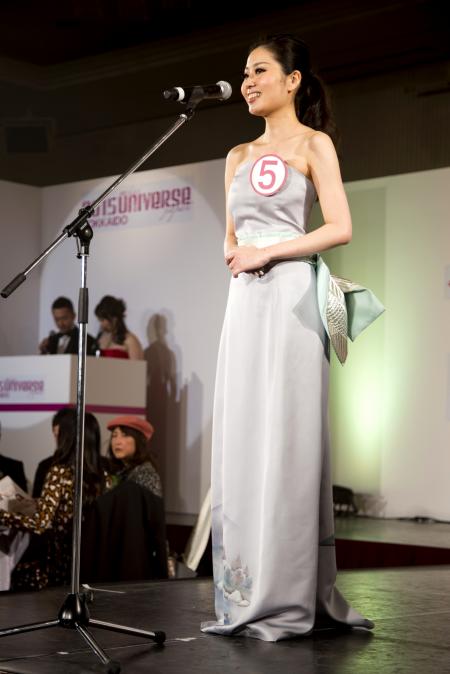 High quality with lower standard silhouette with finish kimono dress.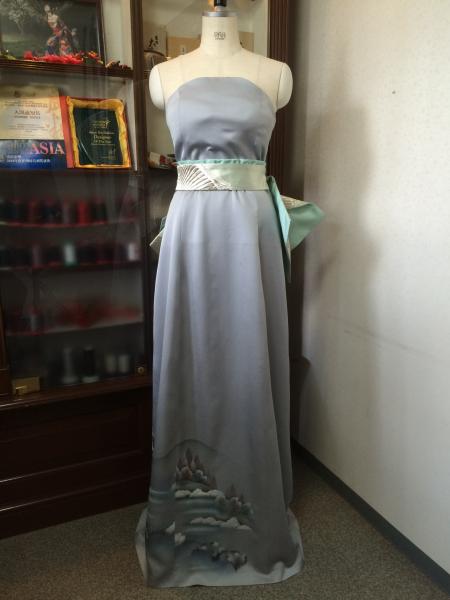 Nice and accented with silver band.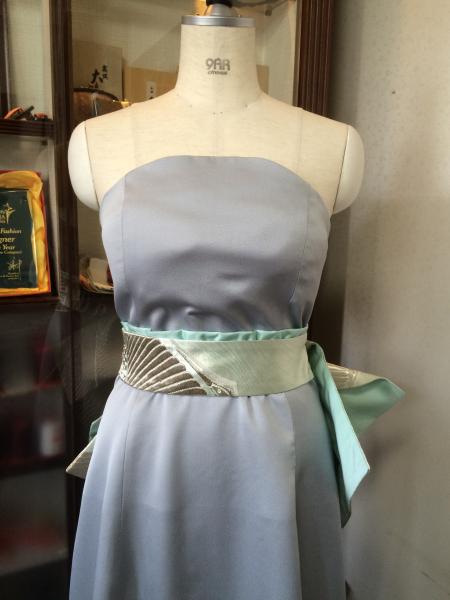 Cool kimono dress.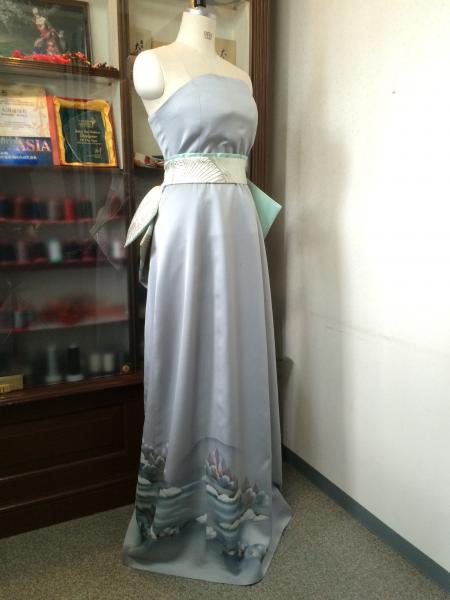 Arrange the reproduction of Western-style atmosphere of the kimono.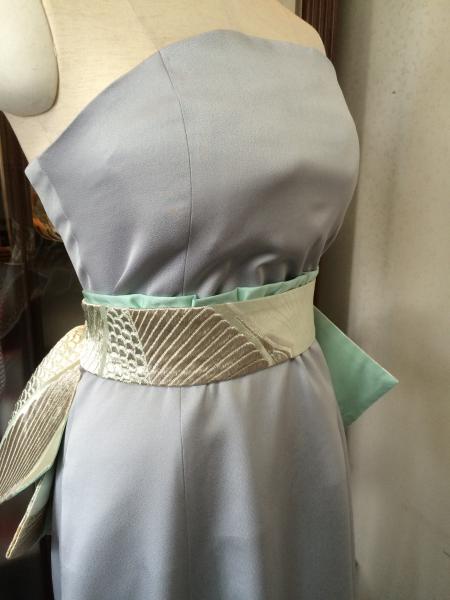 World of kimono has represented intact as possible so the pattern of the kimono.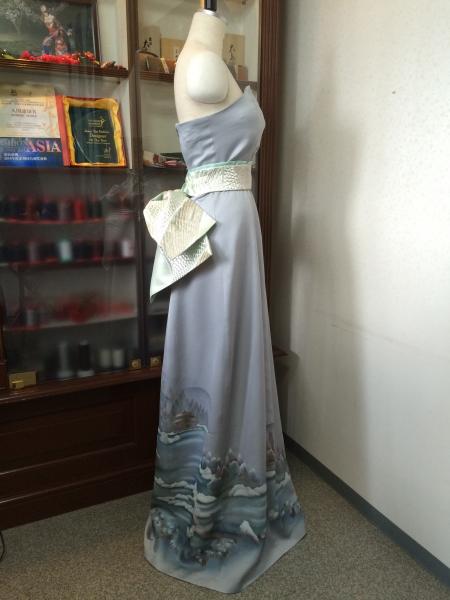 During asymmetrical volume and eyes to me.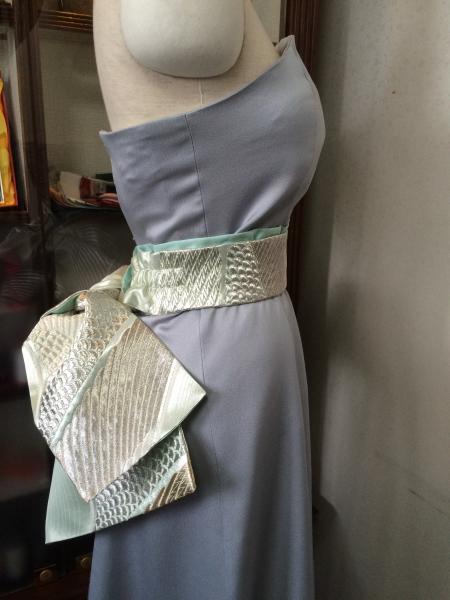 There was now a tradition culture of Japan.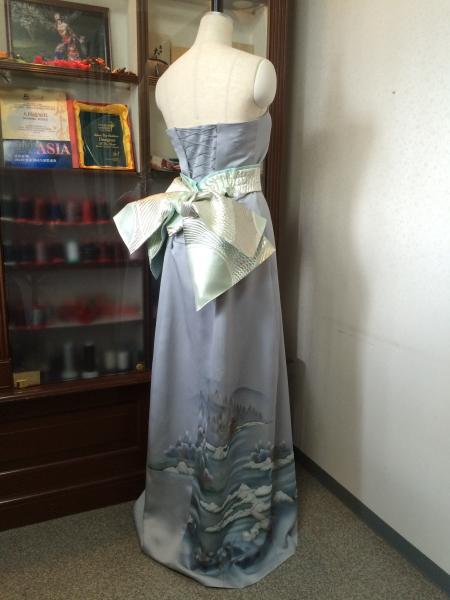 A new style that is not just Kimono remake kimono dress.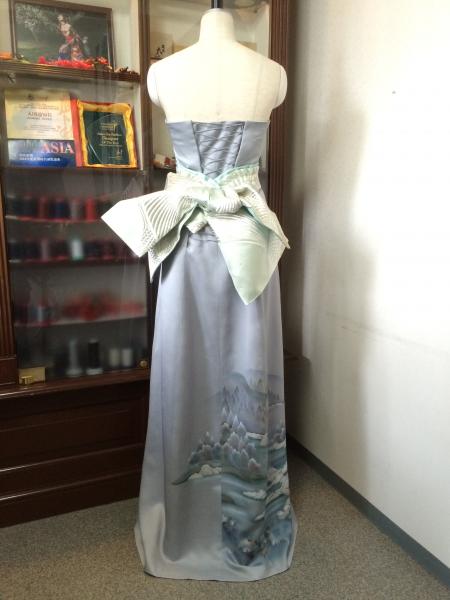 Adjust the size with features so tailor made like fit.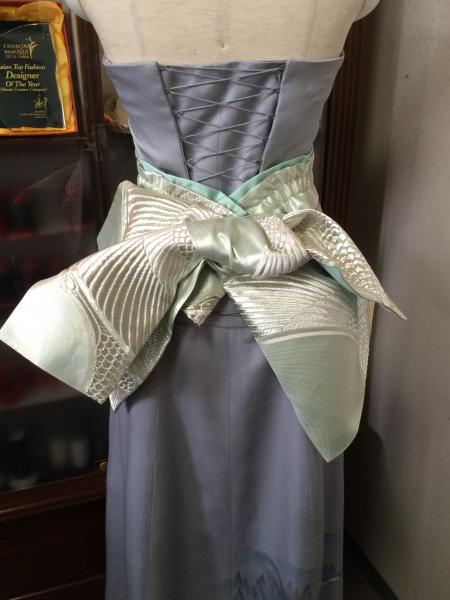 Dahlianty original band Ribbon is asymmetrical design.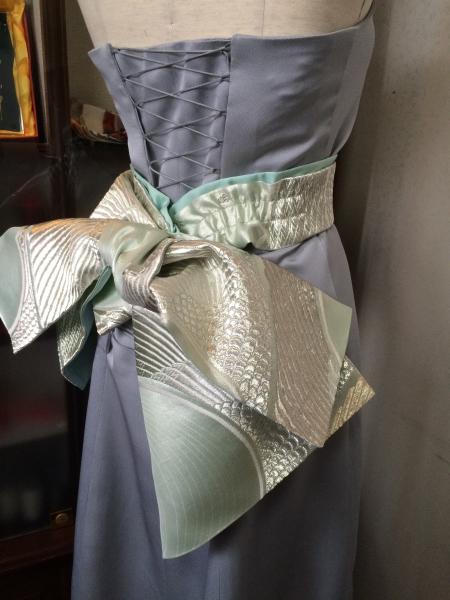 Band Ribbon is easily removable hooks so you can use as a simple Kimono Dress.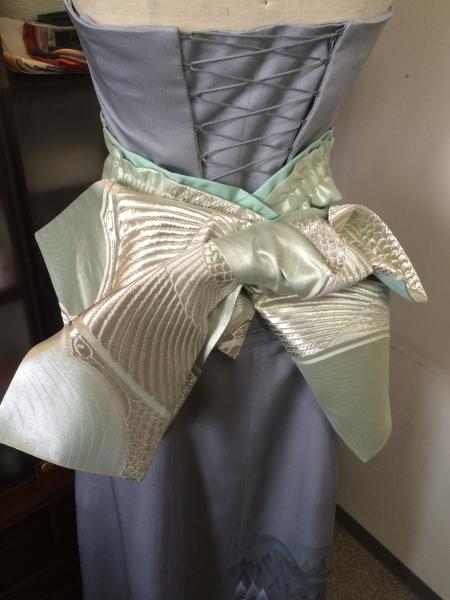 As the event or special occasion outfits are likely to get popular.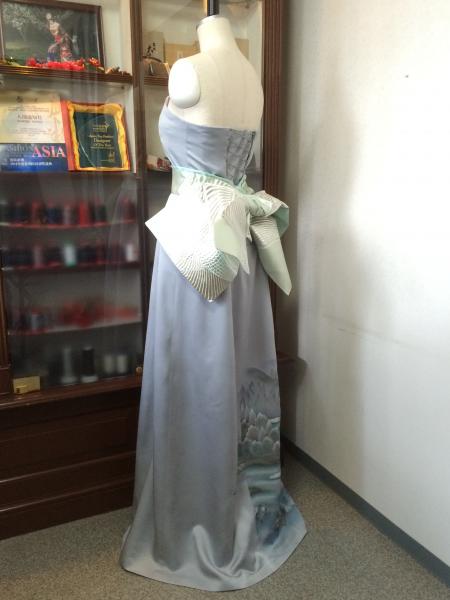 When purchasing or renting would like to heal your size are available.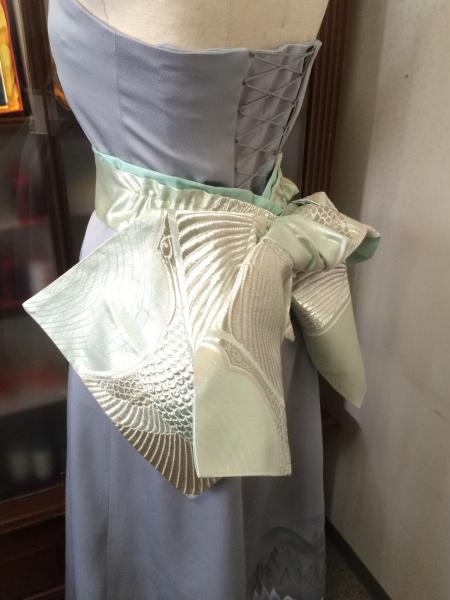 Kimono feel reflected intact.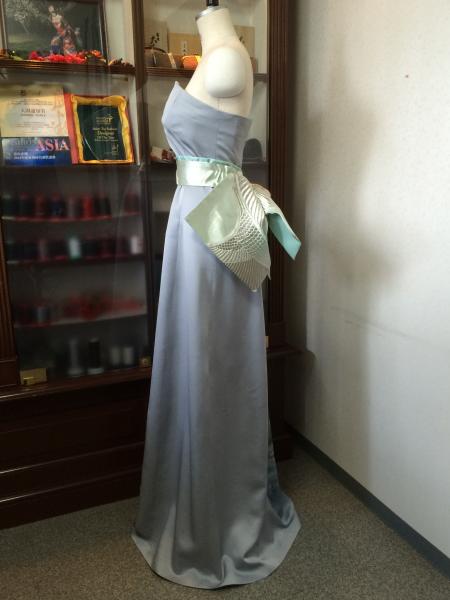 Thanks to scale-up the clean finish chest line also.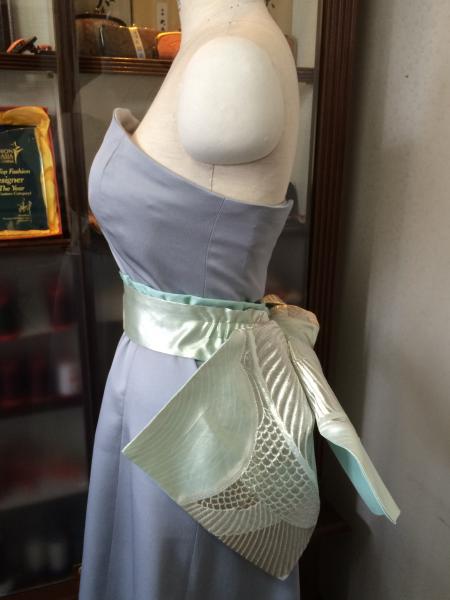 Wedding dress and wedding guest dresses?!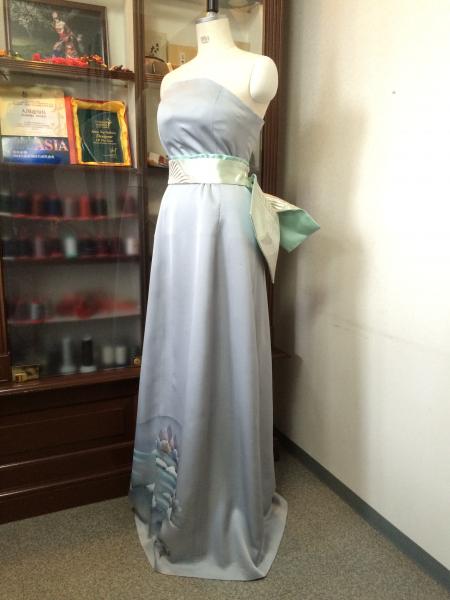 Chest is a simple design so easy to use.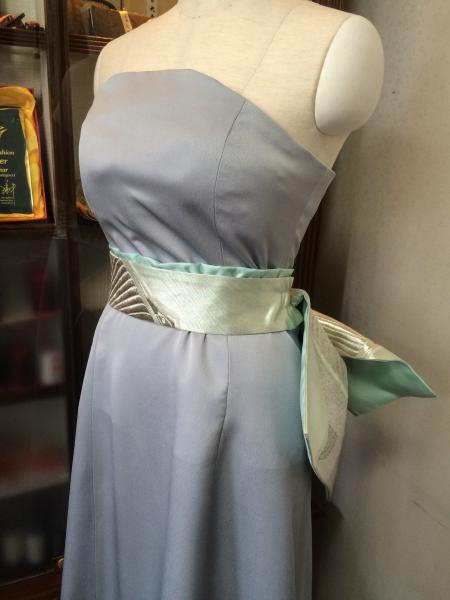 In a luxury belt Ribbon in green fabric accent.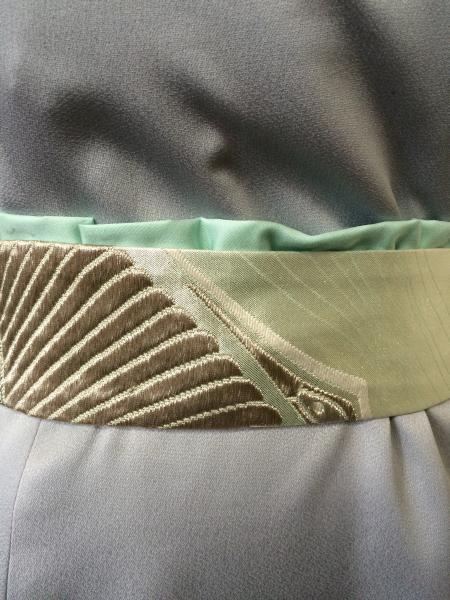 Craftsmanship is also tightly connected.