Japanese Kimono Dress Komon [Floral]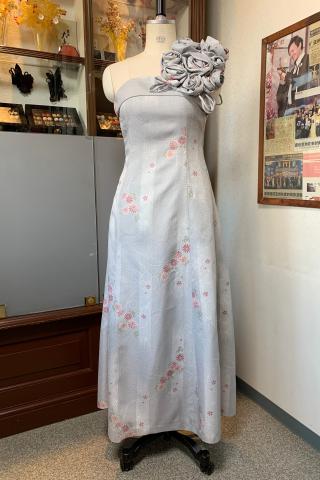 A simple Japanese Kimono Dress with a switch in your chest.


Goods number :
1057
Goods name :
Japanese Kimono Dress Komon [Floral]
Our shop can be tailored to your size
Orders can be received by E-mail.
Please do not hesitate to ask questions.

[Point]
* Tailoring from fabric

[Accessories]
* Corsage

[Attach option item]
*Remaining fabric $60

[Detail]
| | |
| --- | --- |
| Types of Kimono | Komon |
| Pattern | Floral |
| Color | Gray |
| Cloth | Polyester |
| Thickness of the cloth | Thin |
| Lining | Cupra |
[Size]
① Posterior full length: From the back of the neck to the front hem
② Length: From the top of the dress to the front hem
③ Dress length: From the back of the dress to the long hem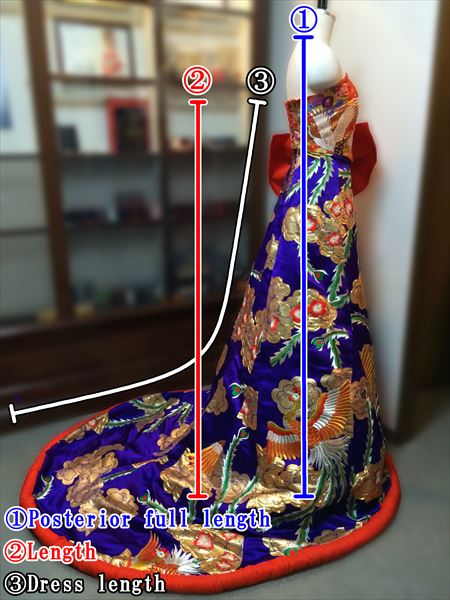 Upper bust: The distance of one round of the top of the chest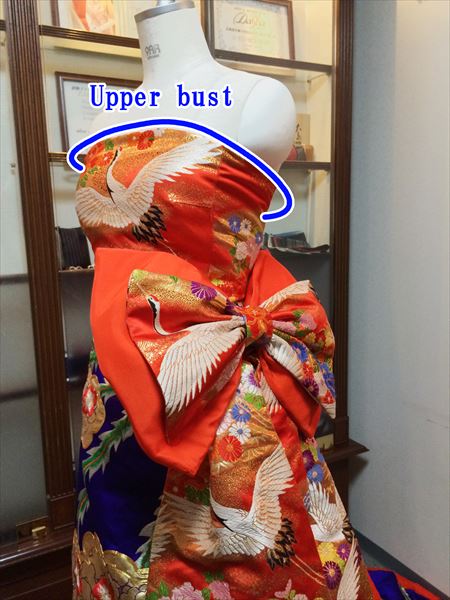 Simple Kimono Dress with switching in chest, popular as part dress.
Version without corsage.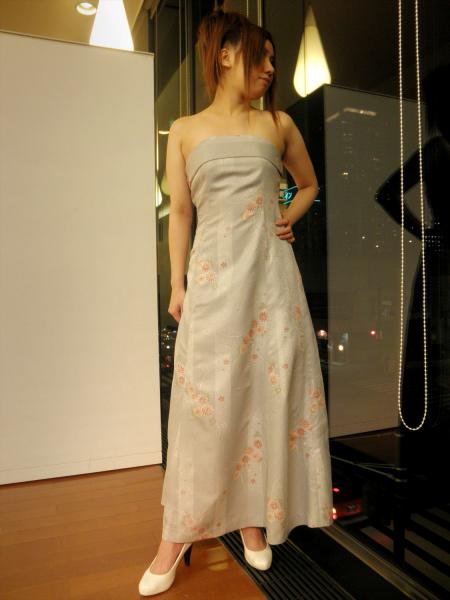 Rubber is in the back of the back.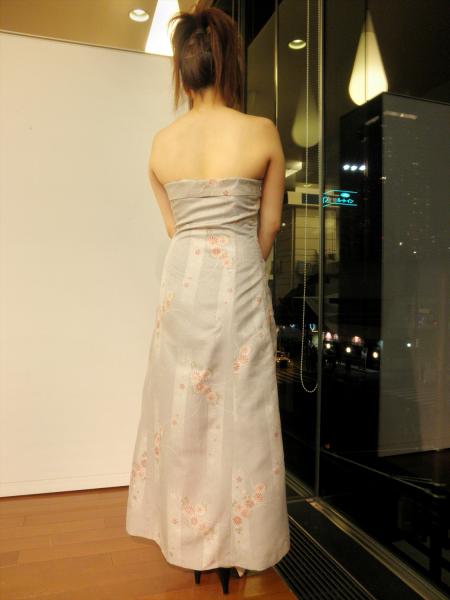 With corsage.
You can enjoy a luxurious style by attaching it to your shoulder.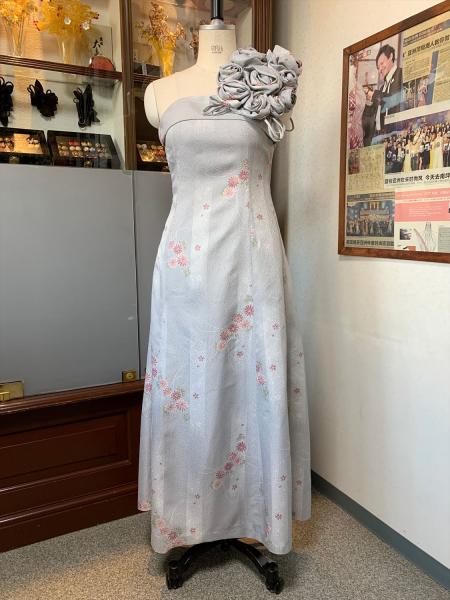 In order to attach the corsage to one side, it is necessary to make a shoulder strap on one side.
Separately¥7000
* Both left and right productiony¥10000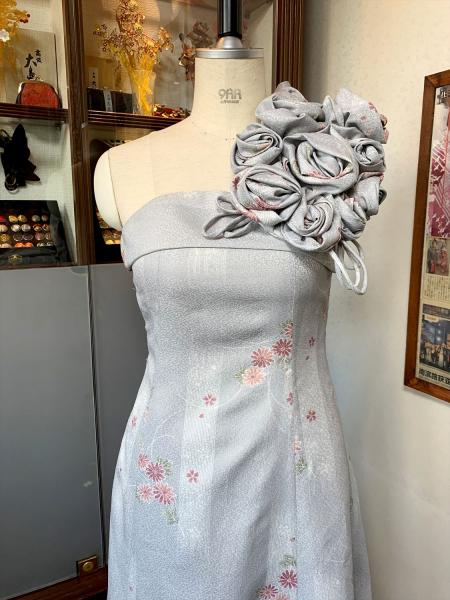 The corsage is removable and can be attached to the waist.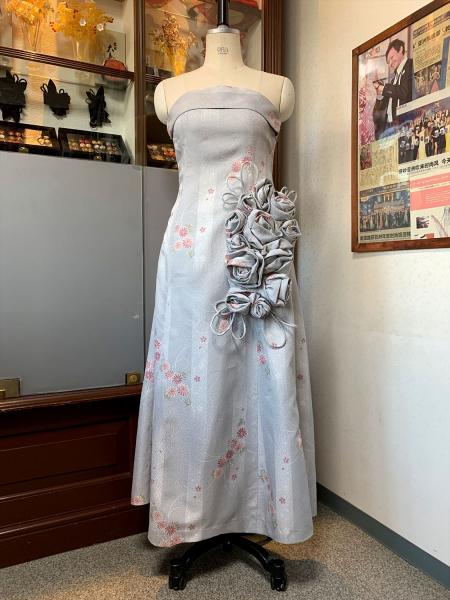 It is also a nice point to be able to make various arrangements with corsage.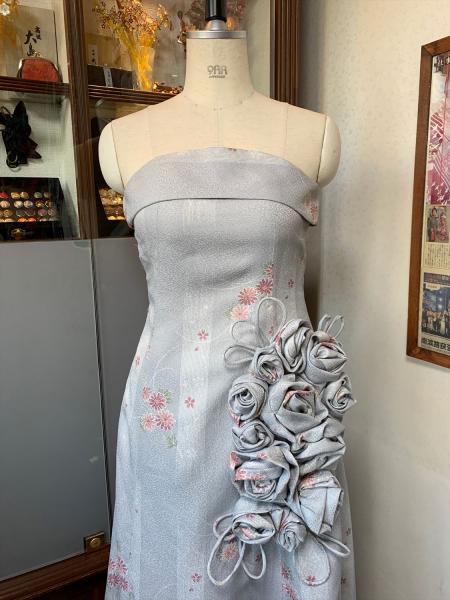 he corsage is simple.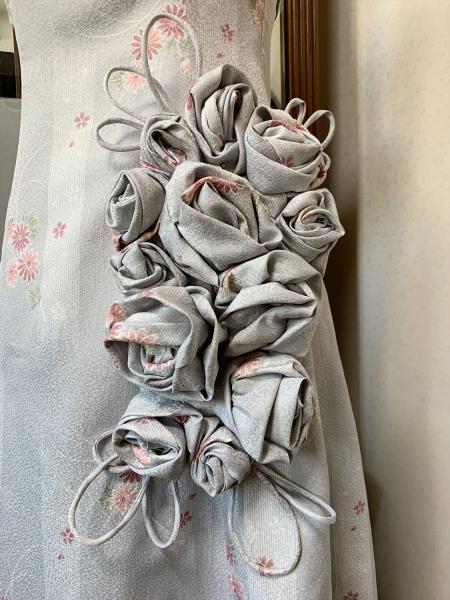 Kimono fabric pattern.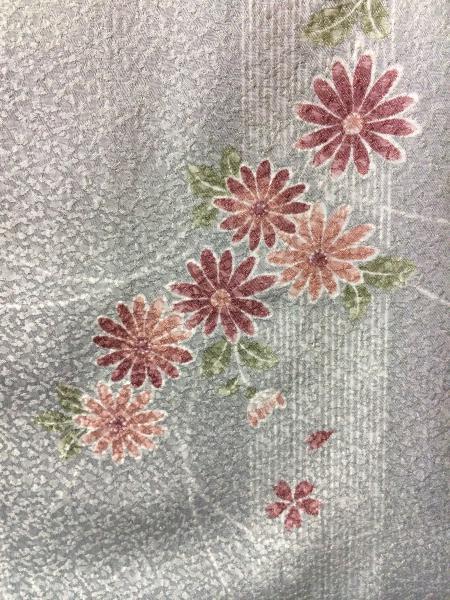 The lining is a cupra with a sense of quality.