Japanese Kimono Dress Tomesode [Floral]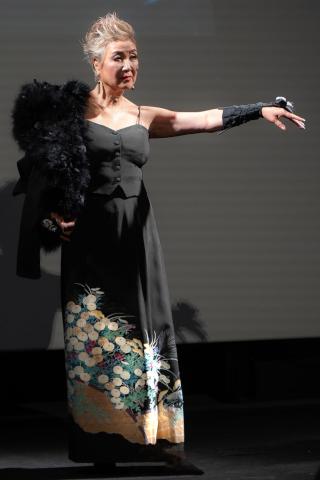 Kimono Dress with a beautiful blue and white pattern.Comes with a long-sleeved jacket.




Goods number :
1077
Goods name :
Japanese Kimono Dress Tomesode [Floral]
Our shop can be tailored to your size
Orders can be received by E-mail.
Please do not hesitate to ask questions.

[Point]
* Pattern on the jacket

[Accessories]
Kimono Jacket

[Separate accessories] Regular price ⇒ Set price with dress
* Chest corsage$700⇒$500
*Glove $850⇒$700
*Remaining fabric $60

[Detail]
| | |
| --- | --- |
| Types of Kimono | Tomesode |
| Pattern | Floral |
| Color | Black lightblue |
| Cloth | Silk |
| Thickness of the cloth | Thin |
| Lining | Polyester |
[Size]
Bustier bust
89cm , 35inch

Bustier waist
70cm , 27.6inch

Jacket bust
93cm , 36.6inch

Jacket waist
81cm , 31.9inch

Around the jacket hem
89cm , 35inch

Shoulder width
38cm , 15inch

Hem length
48cm , 18.9inch

Mouth width hem
24cm , 9.4inch

Skirt length
102.5cm , 40.4inch

Skirt waist
63cm-76cm , 24.8inch-29.9inch

Skirt hip
102cm , 40.2inch

Skirt hem-width
125cm , 49.2inch


The size can be corrected at the time of purchase.
Kimono Dress using black kimono with very beautiful color contrast.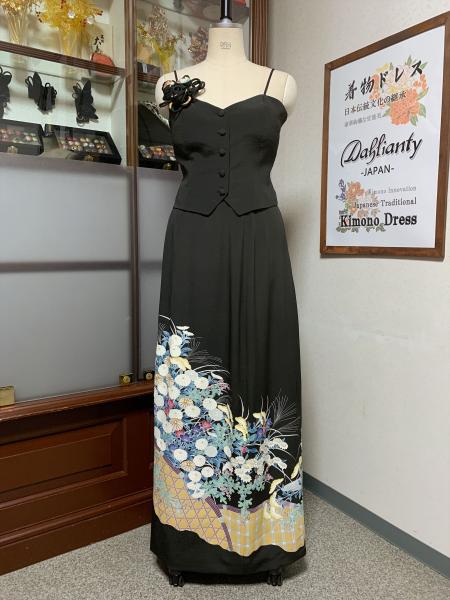 A long sleeve jacket is also included.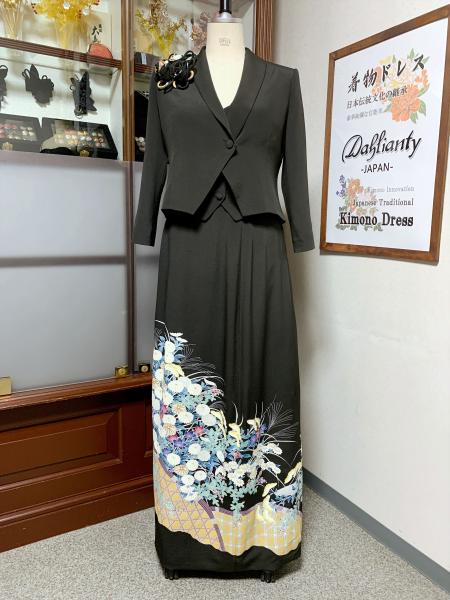 Camisole bustier with buttons.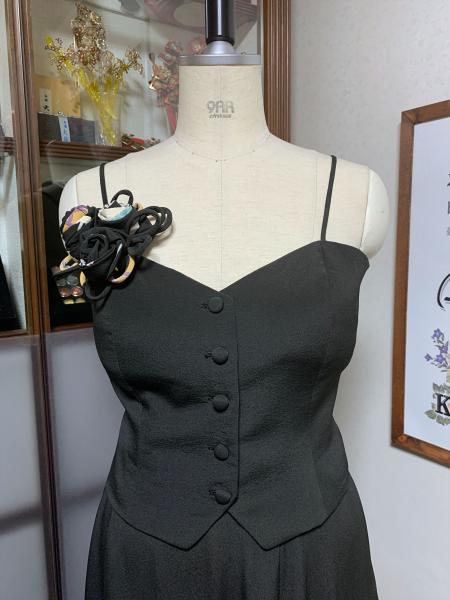 Removable rose corsage is attractive.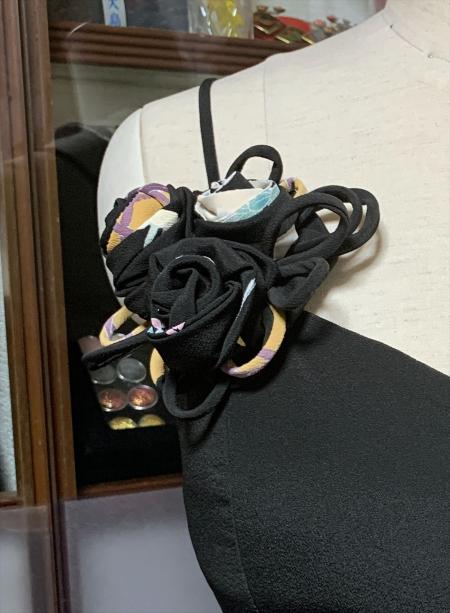 Dahlianty can customize your size when purchasing a Kimono Dress.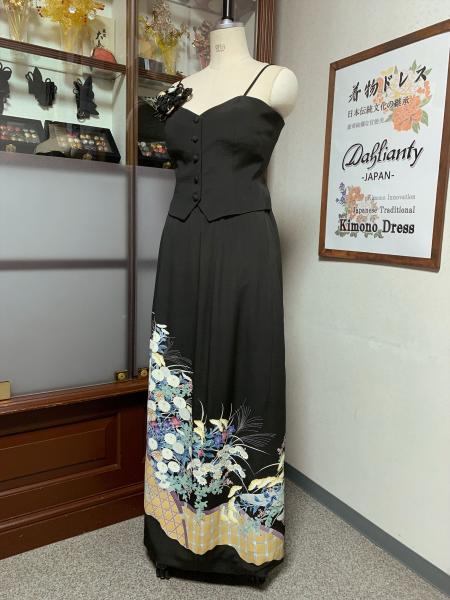 One of the charms of a black dress is that it can be worn in a wide variety of situations.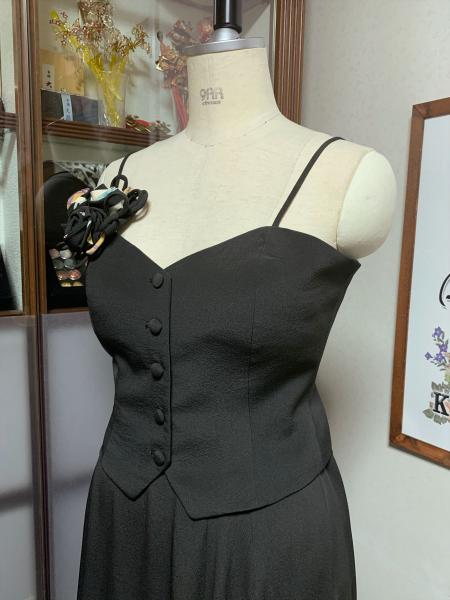 A new style called Japanese Kimono Dresses that goes beyond the kimono remake.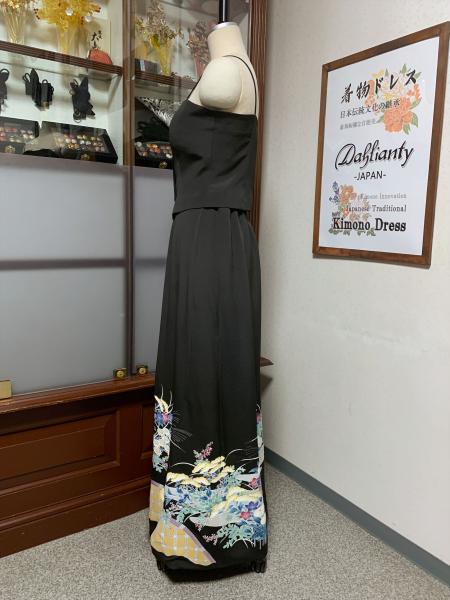 It is popular because it can be easily worn at weddings and events overseas.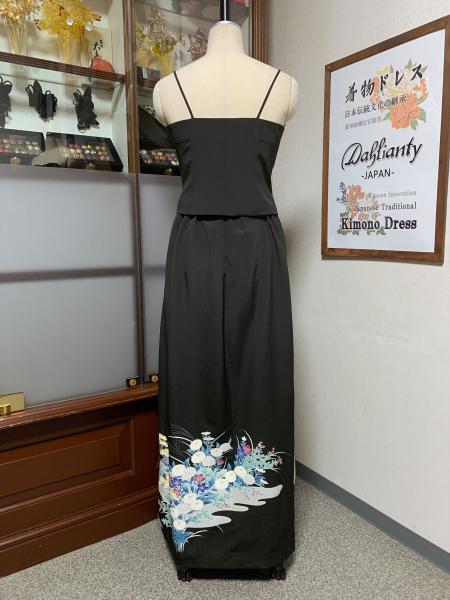 The waist of the skirt is a rubber specification.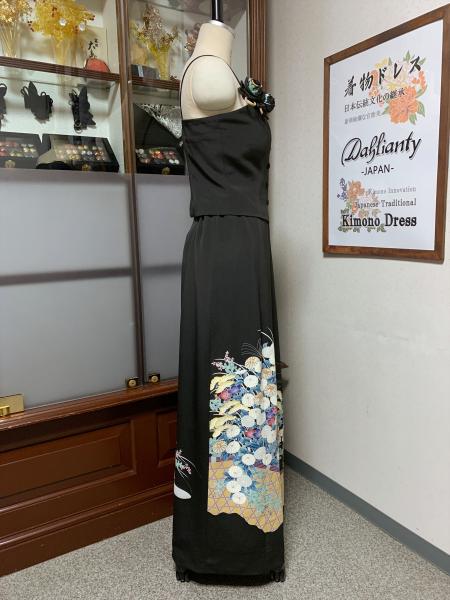 Design that seems to be popular in stage costumes and event costumes. Recommended as a national or traditional costume for the contest.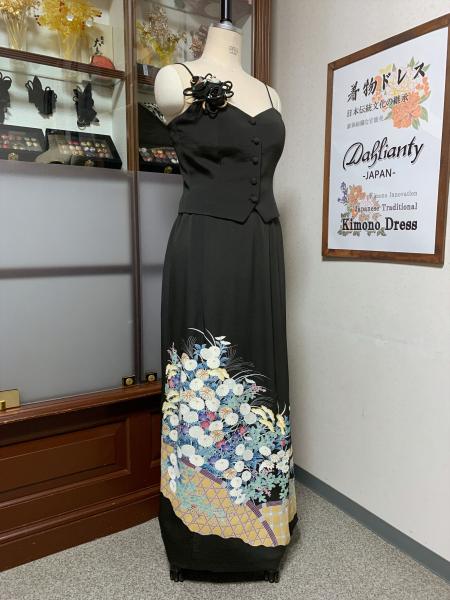 When making to order, you can also make a kimono dress of the same design with another kimono fabric. Because it is a full order, you can arrange it to your favorite design.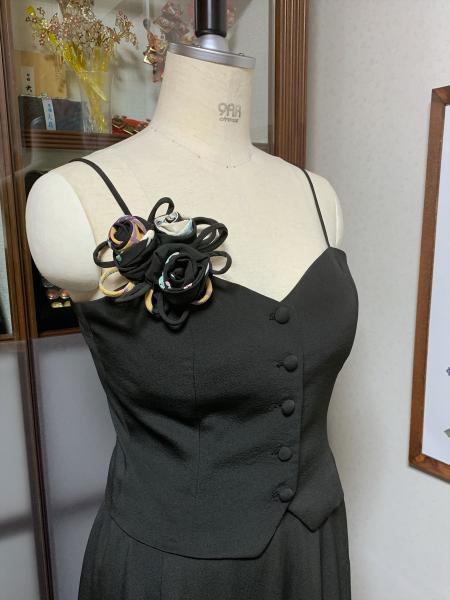 he design makes the hem of the jacket and the hem of the bustier look double.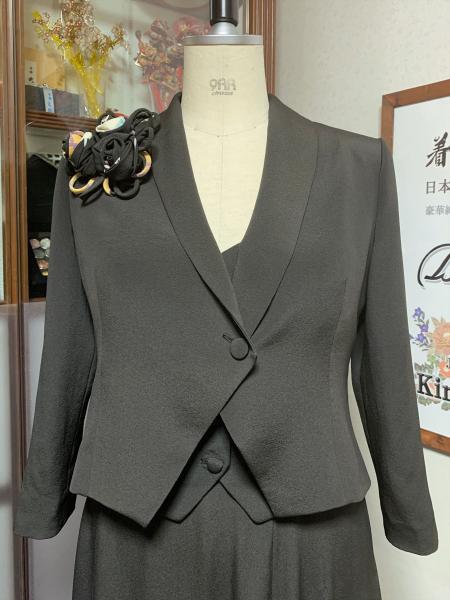 Black formal Kimono Dress.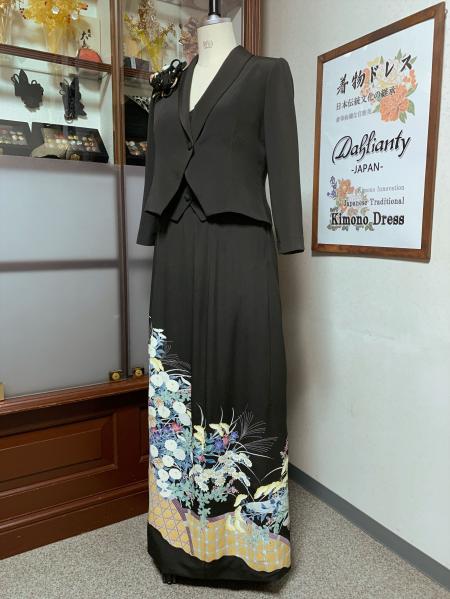 One button is also a point.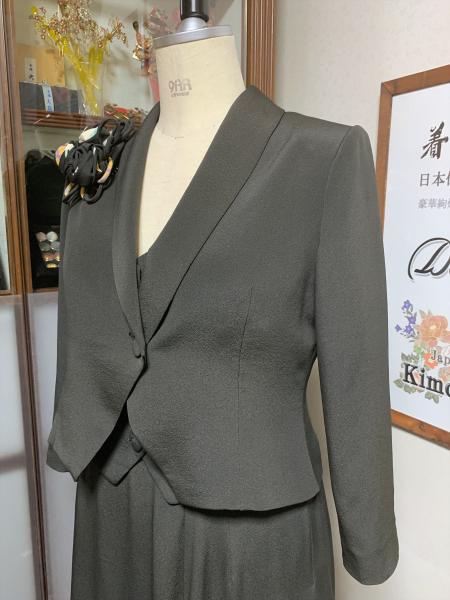 Simple jacket style.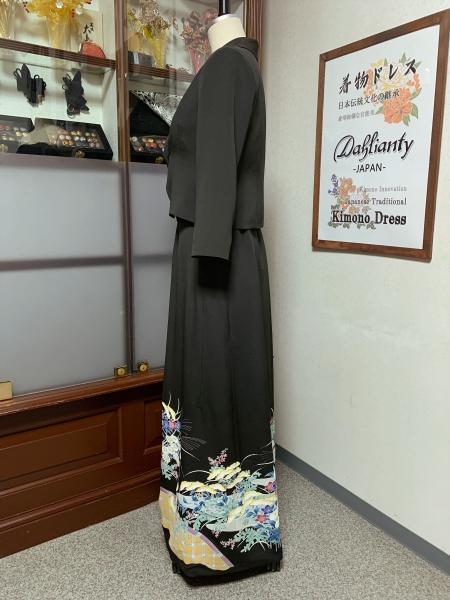 The pattern of the sleeves on the back is also nice and creates a lovely back.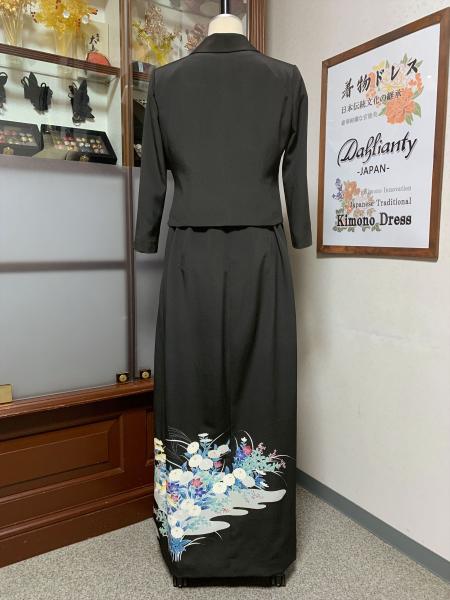 It can also be worn by Japanese people when giving a wedding outside of Japan.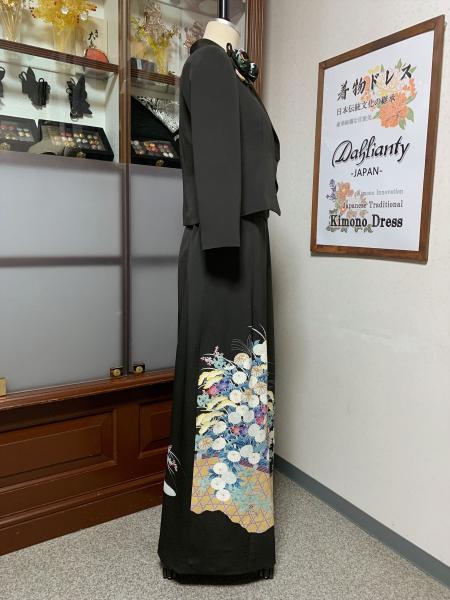 Made from black Tomesode, the most formal kimono in Japanese clothes.One-piece style of Tomesode Dress.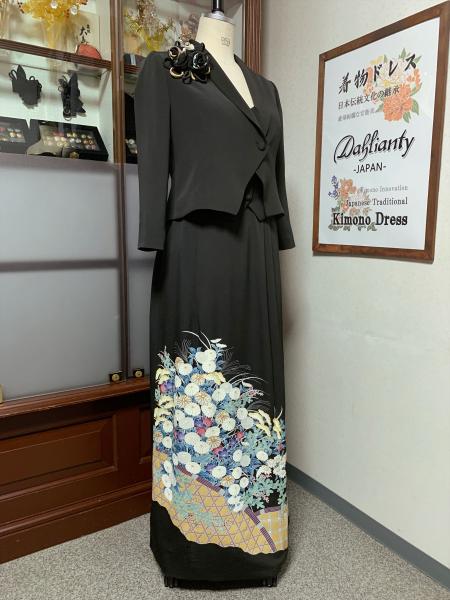 The corsage can be removed and attached to either the jacket or the bustier.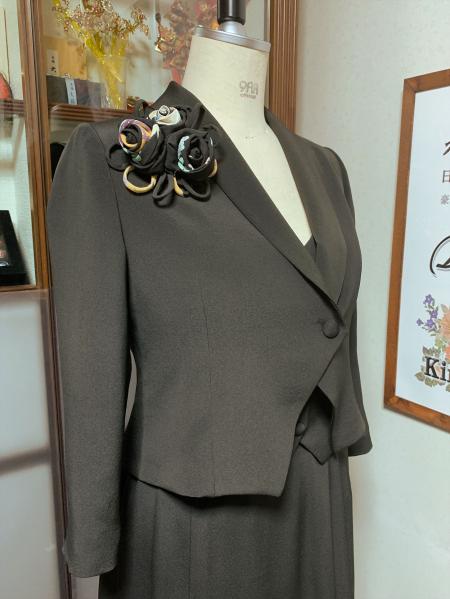 * Corsage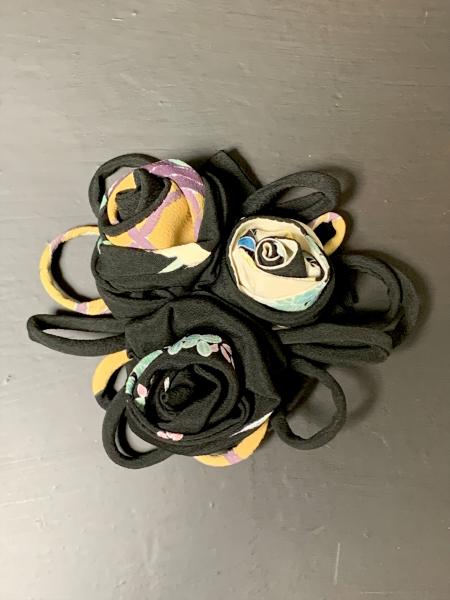 Tomesode gloves made from Tomesode, which are different but have similar colors.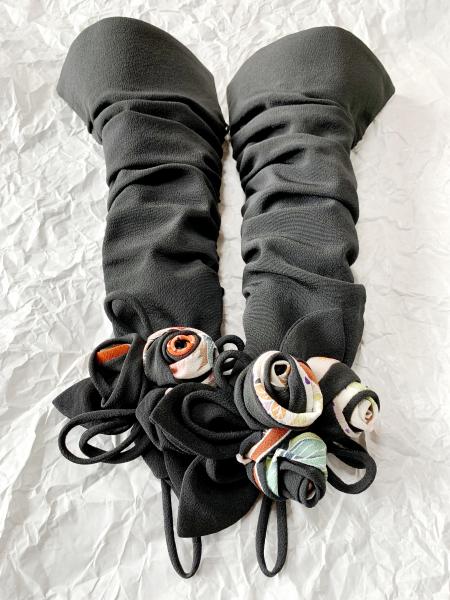 Gloves made of kimono fabric give a sense of unity and are very vivid. Kimono gloves have a charm that satin gloves do not have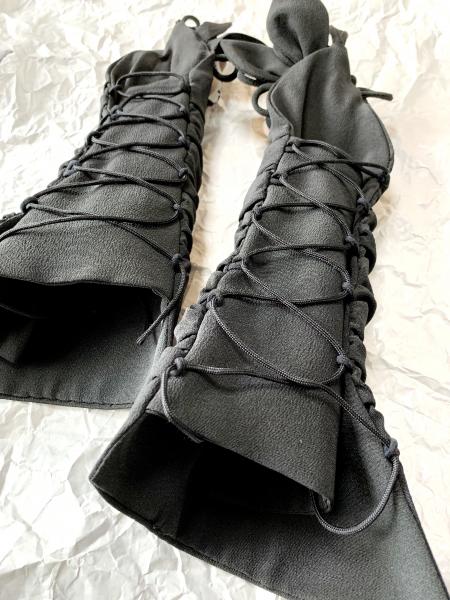 With a variety of colors, gold gives a luxurious impression.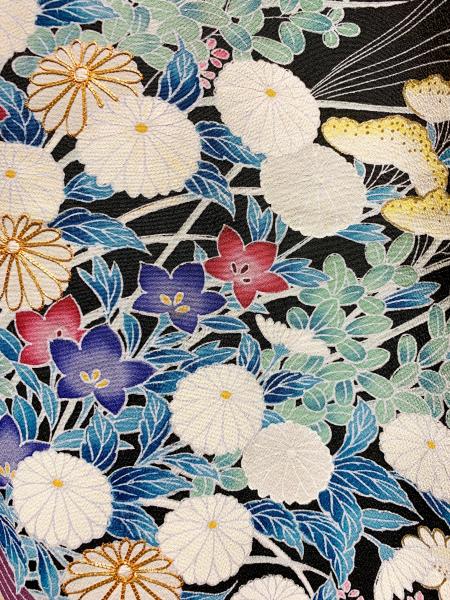 Lining is black polyester.