Japanese Tomesode Dress One piece [Crane]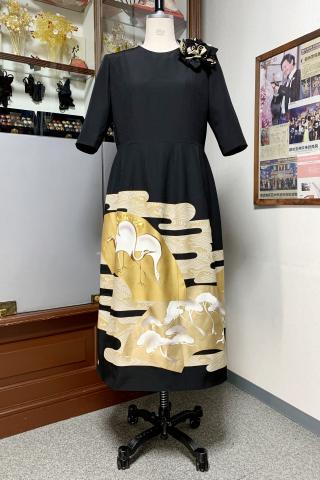 One-piece style of short sleeve dress with short length.



Goods number :
3069
Goods name :
Japanese Tomesode Dress One piece [Crane]
Our shop can be tailored to your size
Orders can be received by E-mail.
Please do not hesitate to ask questions.

[Point]
* Main pattern on the front
Short sleeves.

[Separate accessories] Regular price ⇒ Set price with dress
* Chest corsage$750⇒$600
* Remaining black Tomesode fabric (necessary for repairing, tearing, and repairing holes such as worms and cigarette fires) $60

[Detail]
| | |
| --- | --- |
| Types of Kimono | Tomesode |
| Pattern | Crane |
| Color | Black Gold |
| Cloth | Silk |
| Thickness of the cloth | Thin |
| Lining | Polyester |
[Size]
Dress length
116cm , 45.7inch

Bust
100cm , 39.4inch

Waist
86cm , 33.9inch

Hip
110cm , 43.3inch

Shoulder width
39cm , 15.4inch

Hem length
34.5cm , 13.6inch

Arm circumference
33cm , 13inch

Mouth width hem
26cm , 10.2inch

Hem width
140cm , 55.1inch

Corsage length
14cm , 5.5inch

Corsage width
14cm , 5.5inch


The size can be corrected at the time of purchase.

Click here for an explanation of the size

① Posterior full length: From the back of the neck to the front hem
② Length: From the top of the dress to the front hem
③ Dress length: From the back of the dress to the long hem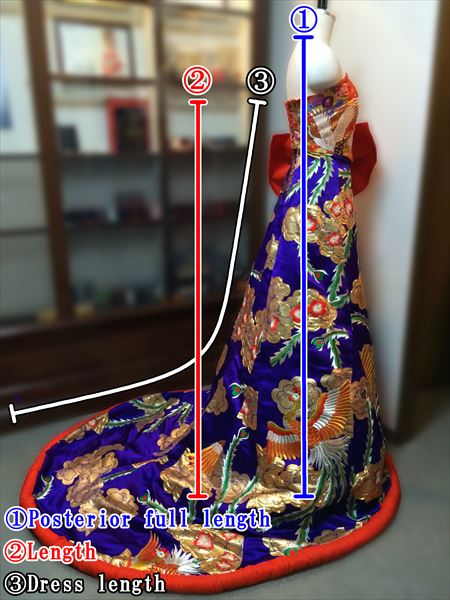 Features a short length.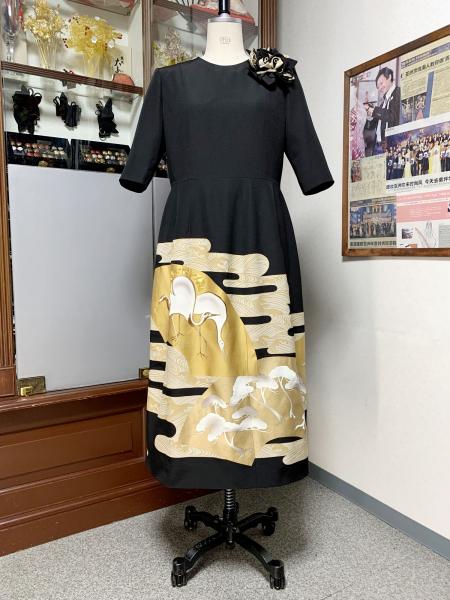 Gold and white crane are good luck. Simple style to dress.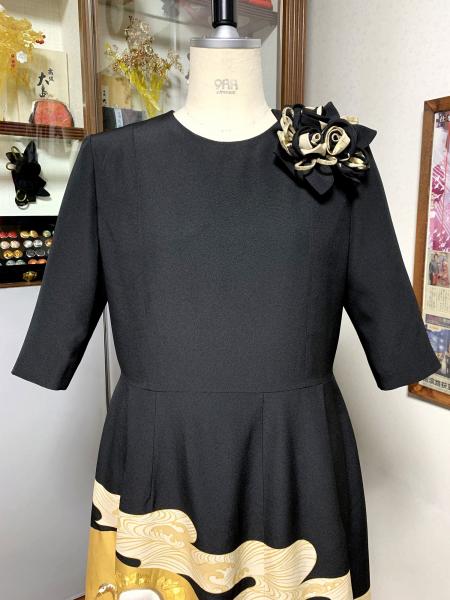 Luxurious colored Kimono corsage.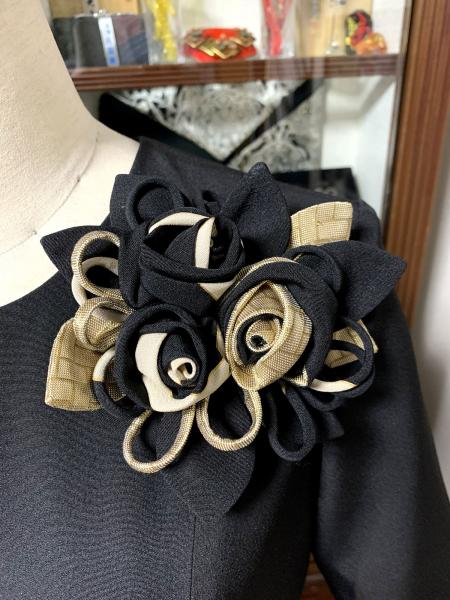 It can also be worn by Japanese people when giving a wedding outside of Japan.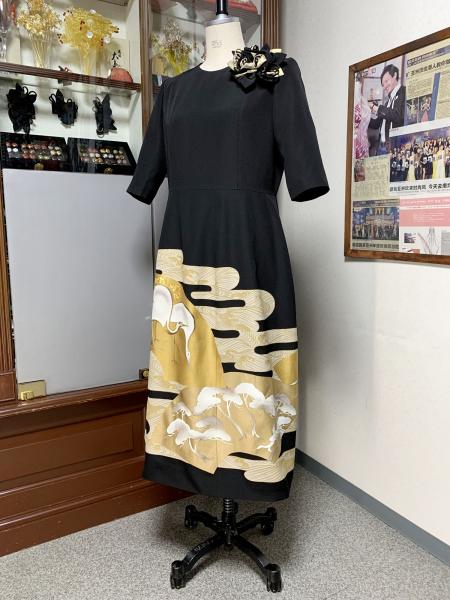 The theme is the fusion of Japanese and Western. Create sophisticated Western dresses from traditional Japanese kimonos.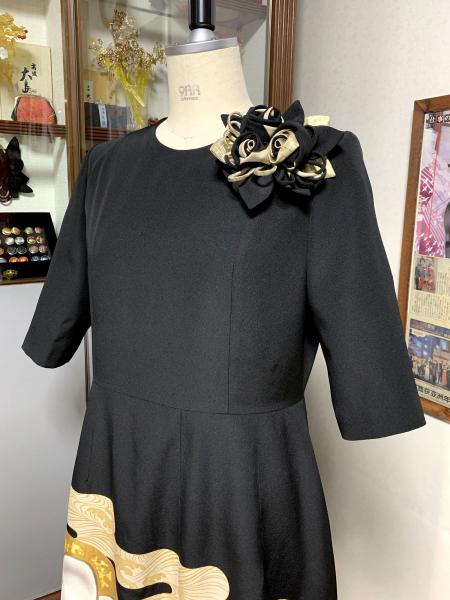 Made from black Tomesode, the most formal kimono in Japanese clothes.One-piece style of Tomesode Dress.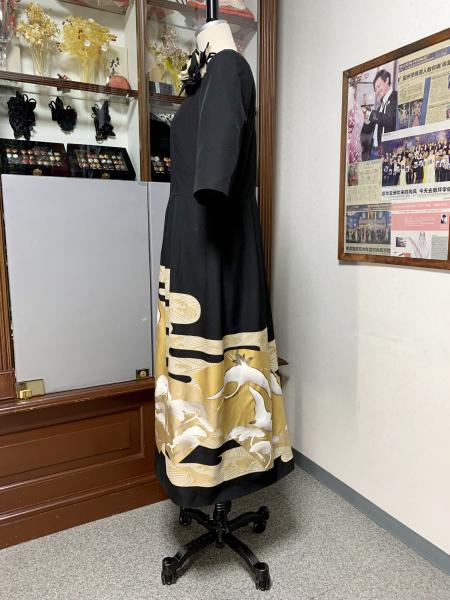 You can change the size when purchasing. Can be shipped anywhere in the world.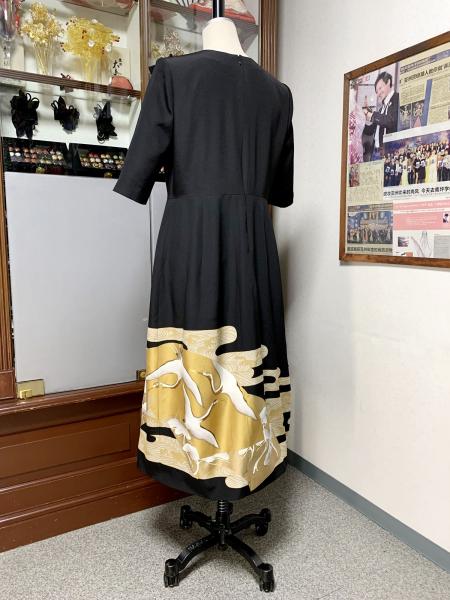 Expressed as a single picture. The pattern is sewn together.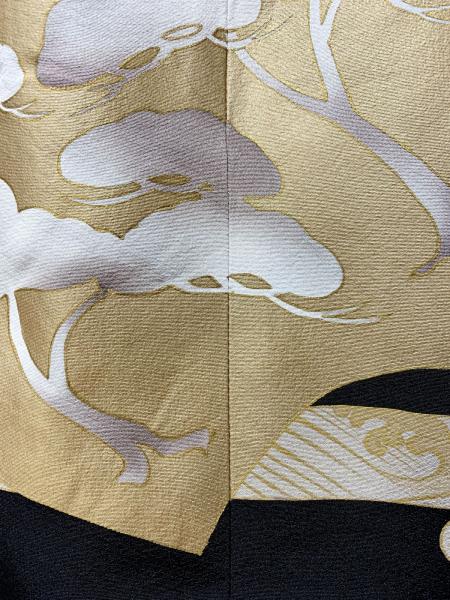 This is the most formal type of Kimono.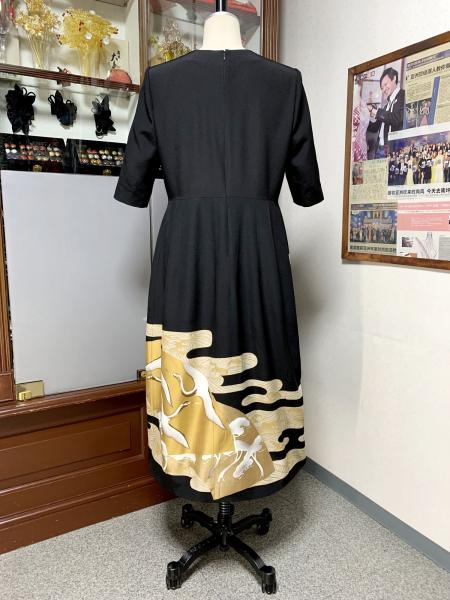 100% silk and light. Suitable for long wear.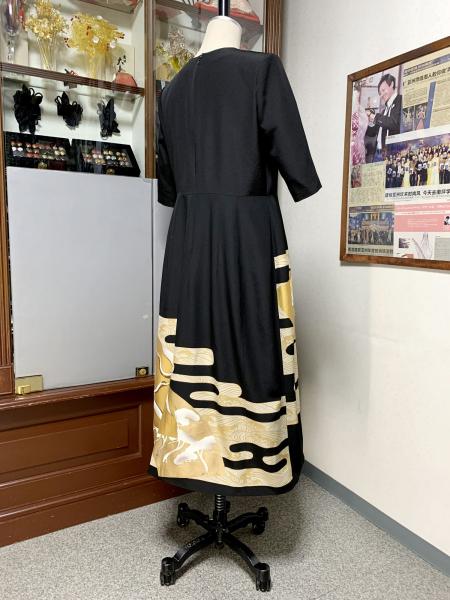 This design can be custom-made to your size or your favorite Kimono fabric.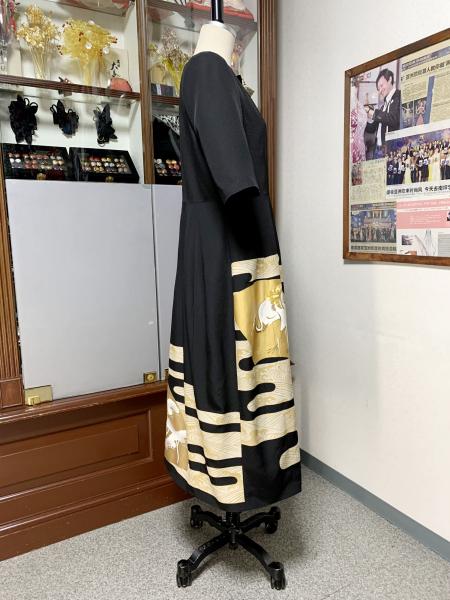 This kimono pattern is a Japanese art.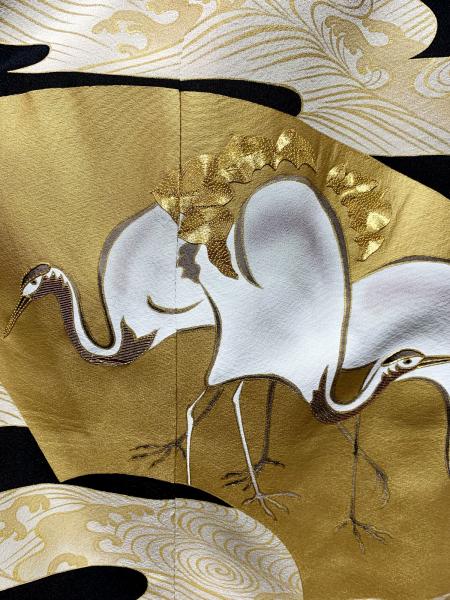 You can wear it outside the wedding.Party, stage costumes, etc.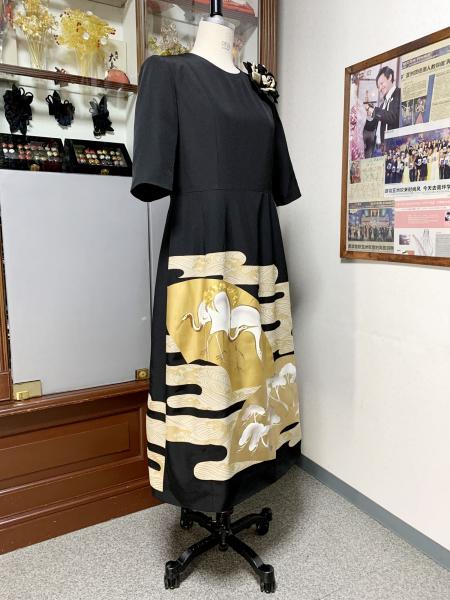 A new style called Japanese Kimono Dresses that goes beyond the kimono remake.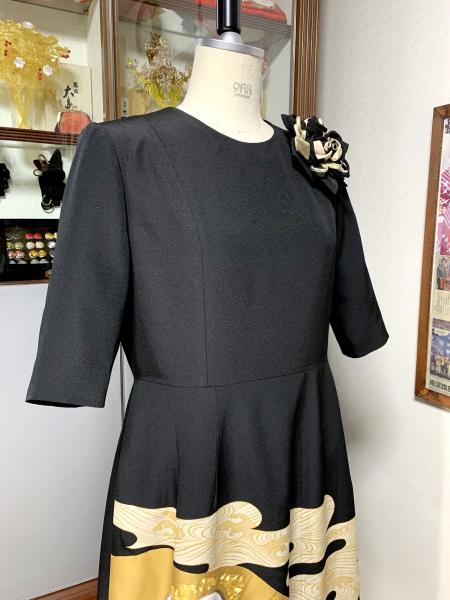 Charm of Japanese Tomesode Dress.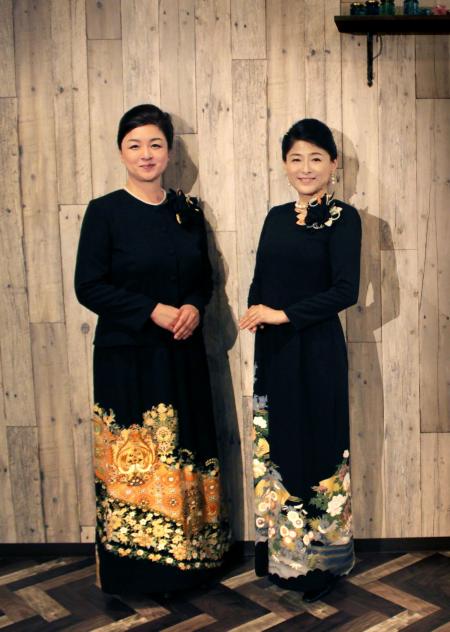 Kimono Dress & Tomesode Dress.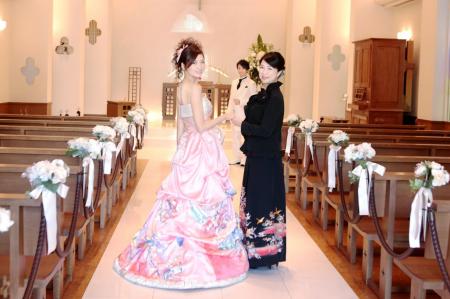 Charm of Japanese Tomesode Dress.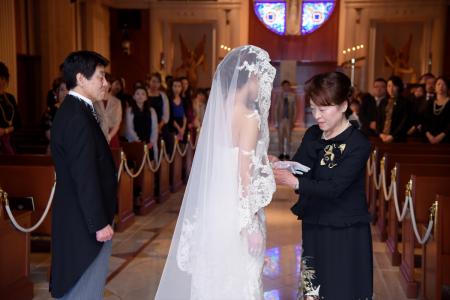 A style that everyone wears and has a uniform feeling of western clothing.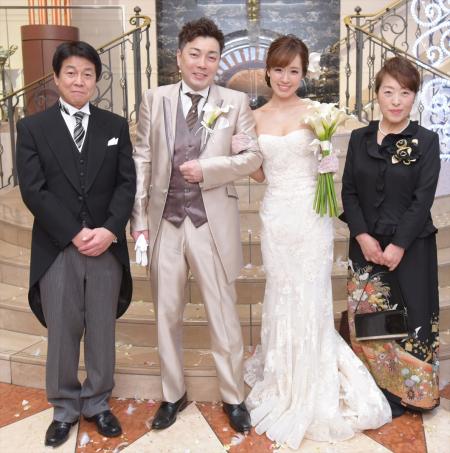 Japanese wedding plan.Tomesode Dress & Kimono Dress & Kimono tuxedo.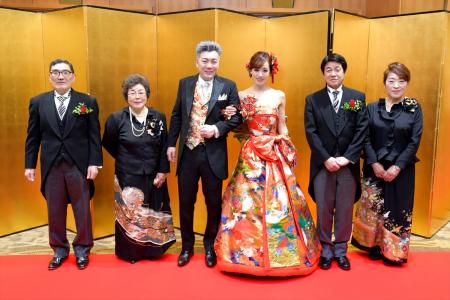 Lining is black polyester.